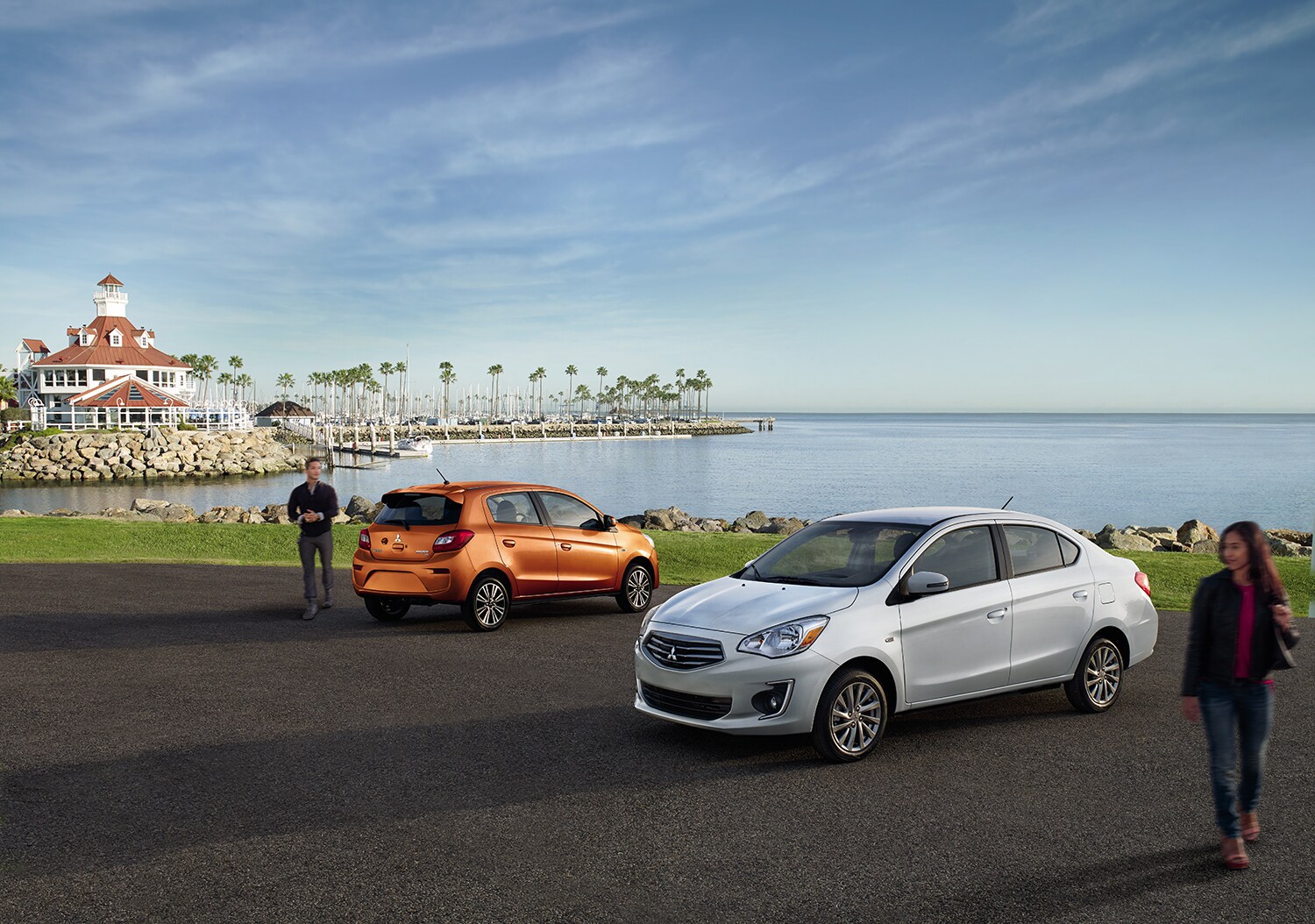 The New 2018 Mitsubishi Mirage Hatchback & Mirage G4 Sedan
For the value-minded shoppers of Johnstown and Greensburg, it's hard to beat a subcompact car. Offering the latest in modern amenities on a tiny footprint, with a low bottom line and excellent fuel economy, they are a smart buy. While they may not have the passenger or cargo space that larger vehicles have, they also don't have the higher monthly payments. Amongst subcompact cars, few present quite the value that the 2018 Mitsubishi Mirage hatchback and the 2018 Mitsubishi Mirage G4 sedan do.
---
Economical
While the 1.2-liter three-cylinder engine under the hood won't ever be mistaken for a powerhouse, it handles itself well, particularly when paired with the five-speed manual transmission that is standard. The engine capitalizes on the gearing, and it takes to the back roads of Portage just fine.
Where the small engine shines is when it comes to fuel economy. Paired with the manual, it gets 33 MPG around town and 41 MPG on the highway. Upgrading to the optional continuously variable transmission (CVT) also upgrades the economy, to 37 MPG city and 43 MPG highway. That means that, even if you commute from Indiana to DuBois and back every day for work, you'll still use less than 3 gallons per day to make the round trip. That's less time at gas stations, and less money on your monthly gas budget.